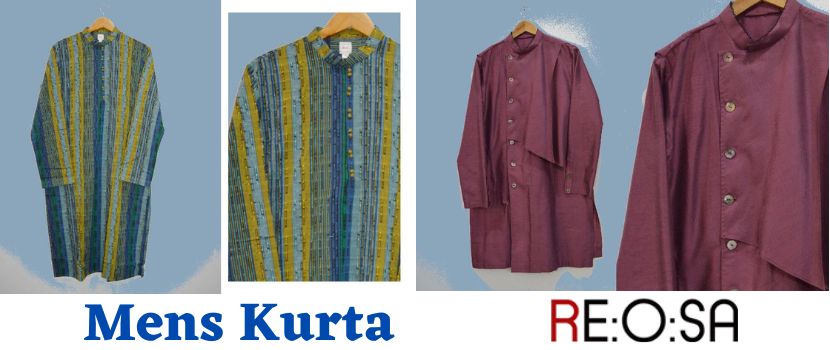 Indians like to keep their traditions alive even with the outfits. Wearing traditional outfits is a must on any occasion. Ethnic wear is a way of showing love and respect and acknowledging traditional values. It is also something that is passed down from generation to generation. Also, the clothes create a unique feeling of traditional and cultural atmosphere that makes everyone feel good and look gorgeous.
Keeps the National Identity Alive
Traditional clothes like the kurta from the mens kurta manufacturers symbolise belonging to one nation. For many people, wearing the traditional outfit gives them a feeling of patriotism and connectivity to their culture. It also helps them to feel close to their homeland.
Keep the Traditions Alive
Traditional clothes are very comfortable and easy to wear at festivals and occasions. Some might think traditional clothes are clumsy and uncomfortable, but it is the opposite. Traditional clothes allow people to walk and be freer. It is more comfortable than other clothing options; they are light and breezy.
They meet the comfort level even on the days of the festivals. It is popular to wear traditional outfits on festival days. It is also paying tribute to the country's culture.
Represents the Culture
Traditional clothes like the kurta mens kurta manufacturers represent the culture and the unique identity of the person's background. It allows them to hold onto traditions and keep them part of their daily life.
The Fabric
The best thing about traditional wear like a kurta is the charm of the variety of fabrics the weavers use to make it. Chanderis, brocades, cotton, linen, and silks- are some of the most popular fabrics. Know the occasion and wear the outfit. If it is semi-formal, go for cotton or chanderis; for colder weather, go for heavier fabric like silk and brocades, which make perfect wedding outfits.
Accessories You Can Use- How to Style Men's Kurta
Styling your kurta is very important. The accessories can enhance your outfit. You can pair the kurta with watches or matching leather shoes with straps. Do not forget the cufflinks. They must be small and not too flashy. You can also add embellishments like the gold, cream or white colours.
You can combine the kurta with jeans or pyjamas; both will match the look. Kurta can be worn on any occasion. They look great regardless of the occasion. They also allow you to play with colours and designs. You can choose a solid colour and maintain a minimalistic look.
You can pair the kurta with chinos or your favourite pair of formal shoes. Adding a watch completes the look. Wearing a kurta gives you a noble and charming appearance that no other outfit does. The kurtas carry tradition and art with them. They have existed in the fashion world for many years and have undergone countless revisions and interpretations. Nothing is as beautiful as a traditional kurta with motifs and traditional designs.
Wear Your Culture Proudly
Traditional clothing is very important. It is not just pieces of fabric but also important elements of the very culture it represents. It is rich in symbolism. They show pride, unity, festivity, patriotism and belongingness.