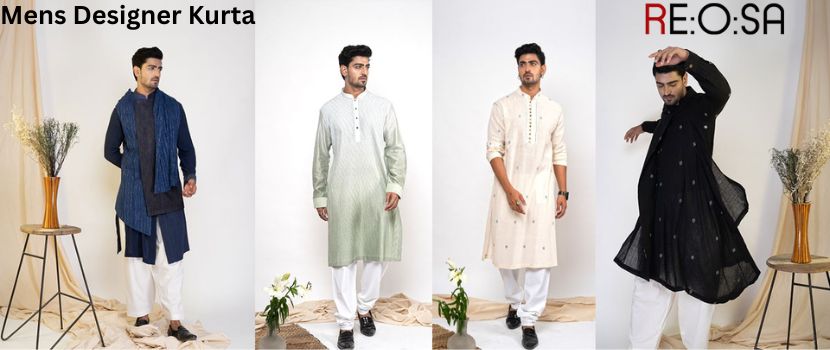 The apparel is designed differently for males and women in society. However, apparel for women has a vast choice as compared to males. Indian women have more choices for dresses like sarees, salwar suits and lehengas that are fashionable, and comfortable. Even then, men's Kurtas are highly popular amongst and can be matched with jeans. Men's designer kurtas are one of the popular attire in our country because of their beautiful designs. Designer Kurta manufacturers offer such beautiful and exotic kurtas at market-effective rates.
Kurtas have become popular for more than a decade. Kurtas can be worn by any age of men. This Kurtas is widely accepted, modern, stylish and ethnic wear accepted by men. These kurtas are formal, beautiful and comfortable wear. Cotton kurtas are in trend and can wear at the home, office or any party. Designer kurtas are considered to be the preferred fabric during occasions and can carry them effectively. Here are some of the benefits of men kurtas
Occasion Friendly
Men's kurtas are closely associated with Indian culture, and their ethnic wear has been designed in Kurtas to give exotic look. These kurtas are available in various designs and styles. These men's kurtas are super designer outfits that suit every occasion.
Soft Texture
Though men's kurtas are breathable fabric and soft and have a comfortable texture. This Kurta is available in full sleeves and is highly comfortable. Men's Kurtas with a lot of work can be easy to carry, and move freely.
Excellent Fittings
Due to excellent fittings, men's designer kurtas manufacturers are highly demanded during wedding seasons. They give excellent looks to men. This fabric is flexible and can be perfect for all body types.
Durable
Cotton designer kurtas are easy to maintain and easily washable. These are easy to handle and can be worn again after ironing. These kurtas are affordable fabrics as compared to other fabrics.
Different styles
The men's kurtas are available in different varieties, styles and shades. However, cotton kurtas are the most preferred fabric and can be handled easily. Due to its wide range, it can be available in different combinations of colour and size. These designer kurtas are highly demanded in the wedding seasons in India.
Therefore, men's designer kurta manufacturers may be contacted for the latest and trending designs available in the market that give an elegant look. These kurtas are available in different ranges of price easily and are the most favoured outfit for men. Kurtas have been part of Indian culture and are the most favoured fabrics during warm months.
So, if you are planning to purchase quality kurtas, then make adequate research online and offline in the market for quality and price. These kurtas give a beautiful look and are available in many styles and other patterns. However, some of the kurtas require effective washing and are available in a variety of colours. Make sure to keep in mind the above-mentioned benefits before buying such kurtas.